ABB Uno 5kW solar inverters are a favourite in the market because of their reliability and ability to withstand the Australian heat.
PowerSmart Solutions typically choose the ABB Uno 5kW inverter for the smaller single phase solar systems because of their reliability and warranties.
We automatically upgrade clients to the 10 year premium warranty and ABB stand behind their inverters with a new for old replacement policy during the warranty period.
ABB Aurora Vision Client Portal: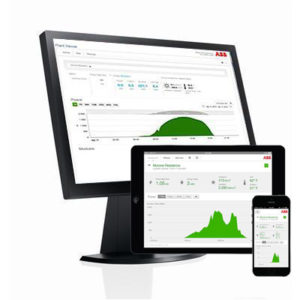 Our team connect your smart inverter to your WiFi so you can log in and see what your system is producing.
The email for the ABB Aurora Vision Client Portal will most likely land in your spam, so keep an eye out there, once you have received it log in immediately and get yourself access.
Keeping the Power Grid Working:
ABB is a key supplier to Energex in Queensland and many of the power grids nationwide.
One of our clients, an Energex lineman, shared that they are told to use ABB equipment wherever possible due to the durability and reliability of their equipment.
This is the gear that keeps the power flowing to our homes so it has to work.
A Rich History In Power Generation & Transmission:
ABB's history goes all the way back to the late 1800's with some of the industries pioneers.
21st Century Technology:
Today ABB is one of the worlds leading companies in robotics, energy and automation.
Sungrow, one of the largest solar inverter manufactures in the world, uses the ABB robotics to build their inverters.
ABB recently sold off the inverter arm of their business to focus more on delivering technology to the industry.
For those that would like more data please feel free to download the ABB Uno 5kW Inverter Data Sheet