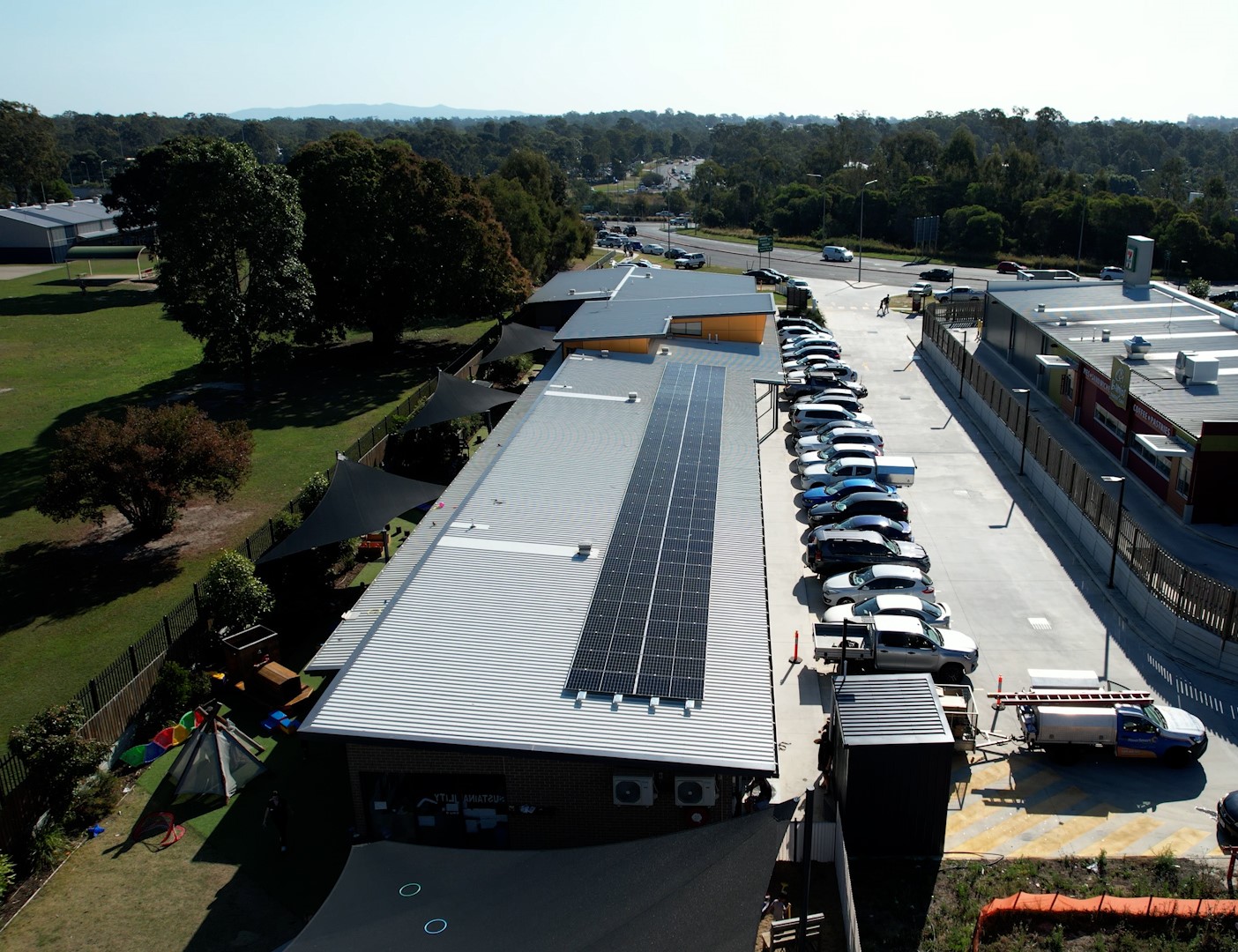 Commercial solar: connecting your business
For over a decade, PowerSmart Solutions has supported local Queensland and New South Wales businesses to find the best power generation options for your property. Our team will carefully analyse and assess your power consumption to determine which system size will benefit you the most.
The big benefits of solar for business
Reducing your energy costs has never been more important or simple. PowerSmart Solutions will show you how easy it is to go solar, with zero $ up front and affordable payment plans where you use your energy savings to pay for the system.
With energy costs continuing to rise, now is the time to act— talk to the expert PowerSmart Solutions team about commercial solar today.
1. You'll see a great return on investment
Did you know that the cost of solar panels has dropped more than 70% over the past decade? Commercial Solar is now incredibly affordable, and the savings are undeniable.
We'll design a system using high-quality components and you will see for yourself just how much you can save.

2. You'll be environmentally conscious
Using solar energy will significantly reduce your business's carbon footprint. As more and more Australians look to support socially responsible, progressive companies, your business can lead the way by producing your own renewable energy.

3. You'll successfully manage your cash flow
Going Solar makes good business sense!
One of the threats to business cash flow is the volatility of energy prices. With the reality of electricity grid price hikes, you can protect your peace of mind and budget by investing in solar to produce your own energy.
You'll receive our industry-leading, 25-year warranty and Lifetime Monitoring and Support with all PowerSmart Solutions installations.
Take a look at what some of our many happy clients have to say, and find out why businesses trust PowerSmart to become self-sufficient and reduce their dependency on the power grid.
Commercial Solar – Things you should know
When you're investing in a system for your business, certain factors will affect the cost of your installation and your savings going forward
Solar power system size
Larger solar power systems can cost less money per watt than small systems due to economy of scale.
Operation and maintenance
High quality Solar systems are low-maintenance when compared with alternative power generation methods. As long as you use premium products and CEC certified installers you will enjoy long-term trouble-free operation for many years.
Installation and Workmanship
We design our systems to ensure solar panels are installed at the correct orientation and pitch to provide the best possible results from your system. Our CEC accredited installers adhere to AS/NZ standards in accordance with CEC guidelines.
Premium Quality Components
PowerSmart Solutions will only work with the most reputable manufacturers who have Australian support and warehousing. The components and solar panels we use have been tested to last in our harsh Australian weather conditions.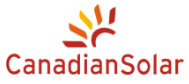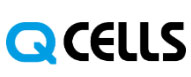 Calculating your solar savings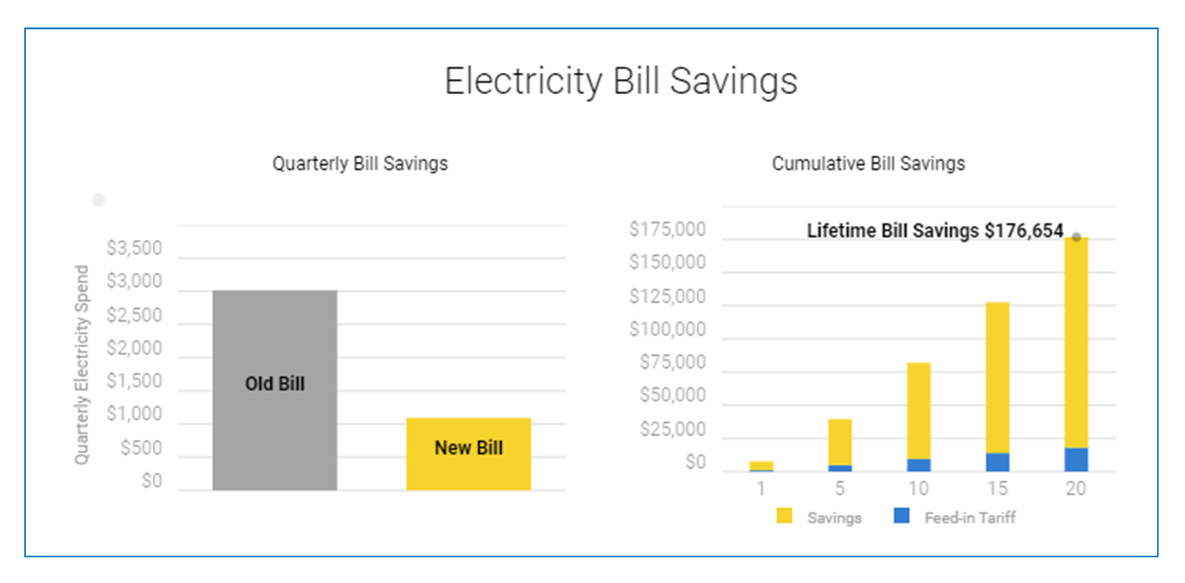 A high-quality commercial solar system installed in Brisbane can significantly reduce your business power bills by feeding solar power directly into your building. The potential savings of a solar system depends on:
how much you pay for your electricity
when you use your power
how much power you use at any one time.
As a rough guide, a 20kW solar system would generally save approximately $7,000 annually (note: this figure will change depending on the price you pay for electricity). With this system, your energy investment will be cash-flow positive, and provide you with a pay-back in well under four years.
A 20kW solar power solution is an attractive investment option for your business to reduce it's short to medium term operating costs and improve your business's environmental profile.
Supporting Australia's renewable energy targets
Investing in a solar system will contribute to Australia meeting our renewable energy targets. Australia is aiming to source 24% of its total renewable energy from solar by 2030*. Failing to meet these targets could have financial implications for local businesses.
Solar energy also increases the security and dependability of our country's power supply, supporting the midday peak demand on the network. It also helps to stabilise the cost of power. By investing in solar power projects, your business will also help boost industry economics and provide thousands of jobs to Australians.
*Source: Department of Industry, Science, Energy and Resources (2021) Australian Energy Statistics, Tables D, F, O and internal sources